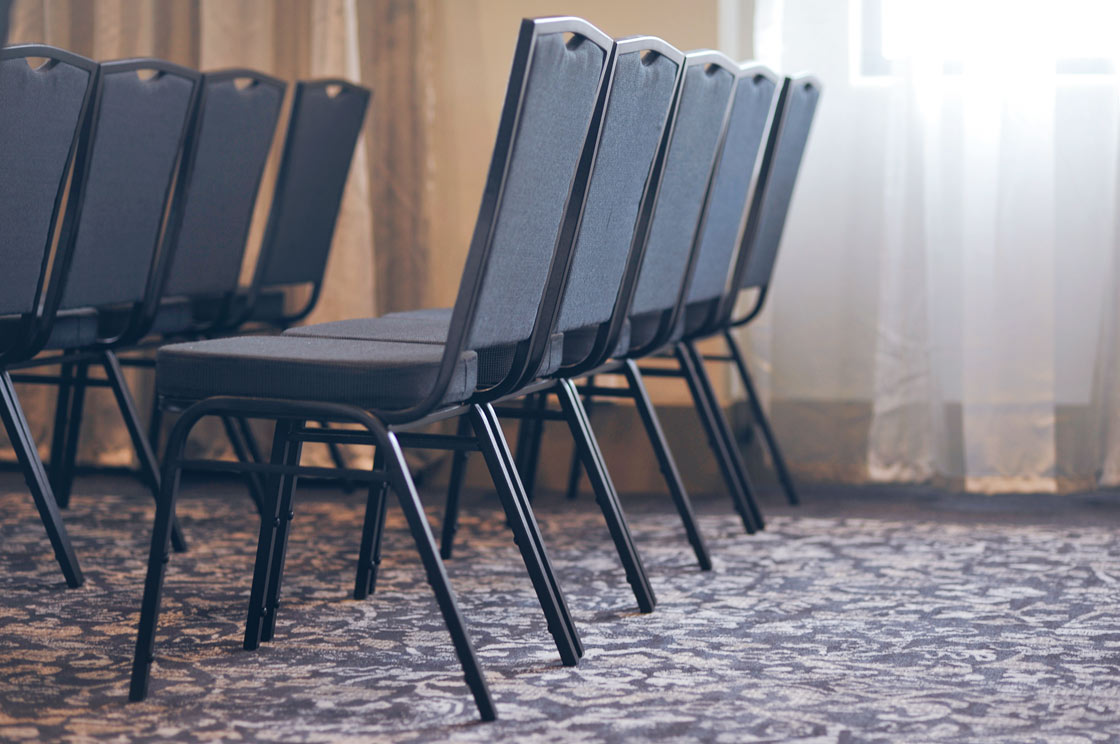 Distinction hotel - Dunedin
Banquet seating
The Distinction Hotels group own and manage eleven luxury properties under the Distinction Hotels brand in New Zealand. One of their hotels is the 1937 former Chief Post Office in Dunedin which has been transformed into an elegant 4.5 star hotel located in the heart of the city. The Distinction Dunedin Hotel can be used for different purposes which required commercial furniture. To find the right seating solution for every situation, the hotel chose to collaborate with Alloyfold due to our high quality and affordable seating options.
Their choice was 300 Carlo Chairs from our Banquet Seating range for their Exchange Conference Room which has recently been converted into a smart adaptable meeting space. The room is used for meetings and seminars, and is also favourable for cocktail functions, presentations, and private dining. To cover all these purposes and stay flexible, a Banquet Chair Trolley and further 15 Blow Molded Bar Leaners, 20 Round Tables and 30 Trestle Tables of various sizes including black table covers were purchased.
In addition to looking after their guests, it is important to the Distinction Group to help make a difference in local communities throughout NZ. Alloyfold's business model as a social enterprise where
one chair can change a life
appeared particularly attractive to support this mission.
Products

Planet Round Table

Full table cover

Bar leaner

Carlo chair

Quantity

300

Location

Dunedin, NZ

Year Completed

2018